Staff & Developers
Kevin Crowston | Principal Investigator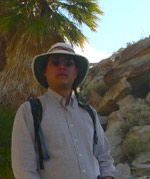 I am a Professor of Information Science at the Syracuse University School of Information Studies. I received my A.B. (1984) in Applied Mathematics (Computer Science) from Harvard University and a Ph.D. (1991) in Information Technologies from the Sloan School of Management, Massachusetts Institute of Technology.
My research examines new ways of organizing made possible by the use of information technology. I approach this issue in several ways: empirical studies of coordination-intensive processes in human organizations (especially virtual organization); theoretical characterizations of coordination problems and alternative methods for managing them; and design and empirical evaluation of systems to support people working together.
I am currently a PI on 2 NSF sponsored projects: NSF SOCS Grant 09-68470 for "SOCS: Socially intelligent computing to support citizen science" and NSF SOCS Grant 11-11107 for "SOCS: Socially intelligent computing for coding of qualitative data".
Jun Wang | Principal Investigator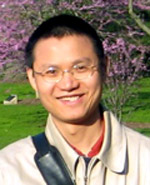 I was a research assistant professor at the Syracuse University School of Information Studies. I am interested in how best to integrate human brain and artificial intelligence to collect high-quality useful data and knowledge.
Nathan Prestopnik | Lead Designer, Project Manager, and Researcher | Web: www.imperialsolutions.com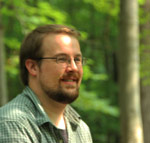 I am an Assistant Professor in the Computer Science Department at Ithaca College. My research interests include human-computer interaction, purposeful gaming, and design science. I have a design background, and have worked as a user experience and interactive designer in Syracuse, NY, Clifton Park, NY, and Los Angeles, CA.
Leading the design of Happy Match and Forgotten Island while I was finishing my PhD at Syracuse University gave me the opportunity to grapple with the challenges of "taskifying" entertainment-oriented games. This project also gave me a chance to work with an amazingly talented group of students from a wide range of backgrounds. What an opportunity to learn and grow as designers, programmers, artists, animators, database administrators, writers, and scholars!
Justin Brown | Composer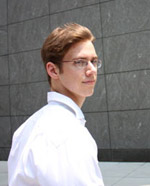 I have a Bachelor of Arts degree in music theory from Franklin and Marshall College. I am both a composer and vocalist. I have written electronic music and orchestral scores. I really enjoyed being a part of the project; it has always been my dream to write game soundtracks. Professionally, I am a graduate student in astrophysics at the University of California at Santa Cruz.
Nathan Brown | Artist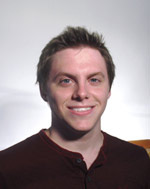 I am a student at Syracuse University, majoring in Computer Art and Animation in the School of Visual and Performing Arts. I have a background in design, previously studying Architecture at Syracuse University. I am set on being part of the game design field and am proud to have been one of the visual designers for Forgotten Island. I was involved in many facets of the project, including concept art, environment art, and animation.
Working on Citizen Sort, I learned a great deal about videogame design and how to collaborate on a project. Forgotten Island is the first game I ever made art for. I learned many techniques and processes to make the design more efficient. It was an amazing experience working with such a talented group of researchers and I am glad that I could be a part of it.
Chris Duarte | Artist
Work