Forgotten Island
This is a Flash-based game.
However, Flash is no longer supported by web browsers.
Sorry for this!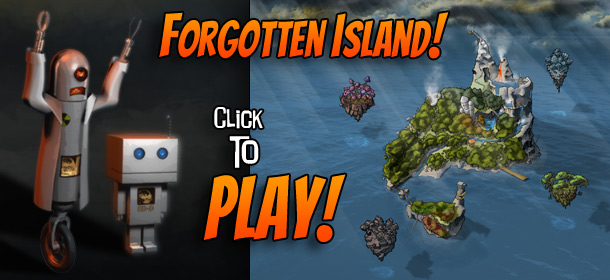 Go Adventuring!
Immerse yourself in the mysterious and puzzling world of Forgotten Island. Trapped in the middle of nowhere, you take on the role of a lost adventurer with a secret past.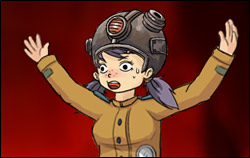 A mysterious explosion has destroyed the island's biology lab and scattered living specimens across the strange landscape. Now, a bombastic robot named DOC73R-CY3N53 is calling the shots, ordering you to re-classify his specimens and rebuild the island in his image.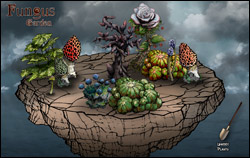 Never one to play nice with robots, it's up to you to unravel the mysteries of... Forgotten Island!
In this point and click adventure game, designed and built by Syracuse University students, you can participate in scientific research while foraging through fearful forests, vicious volcanoes, desolate docks, and much more!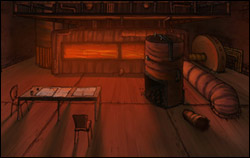 Use your handy Atomic Classifier machine to do real science while saving the day!
Forgotten Island, launching on October 12, is a browser-based Flash game designed to function in the most recent version of most major browsers (Internet Explorer, Firefox, Chrome, Safari, and Opera).
Forgotten Island Video Trailer